HGTV Star Tamara on Updating a Bathroom Vanity
One of our favorite HGTV star sat down with us to talk with us about so many fun topics. View it here and read the highlights below.
Images Courtesy : Instagram
What made you want to be a designer?
There wasn't a defining day where I decided I wanted to be a designer, really. It was something inherently that I was always doing, since I can remember. When you follow your passions, your dreams come to life on their own and sometimes you're lucky enough to make it your career.
What is your favorite color palette right now?
Lavender and Navy with gold accents!


"When I'm designing these houses I like to imagine who might be moving in, especially when there are lots of bathrooms and tons of space! "
What is one thing that will never go out of style?
Artwork! I love to style my homes with Custom Artwork. It's my favorite.
What is one thing you wish would go out of style!?
Shiplap!
Images Courtesy : HGTV Bargain Mansions
When choosing hardware for a project, what is typically your metal of choice?
Black or gold!
Bathroom vanities are such a fun place to throw a pop of color and I love how both of these main bathrooms are so completely different but equally fun and gorgeous."
- HGTV Star, Tamara Day
Images Courtesy : Instagram
Where do you go to for inspiration?
Instagram for sure! Anytime I find something that I love, I save it for future reference and pull inspiration from it for my own designs.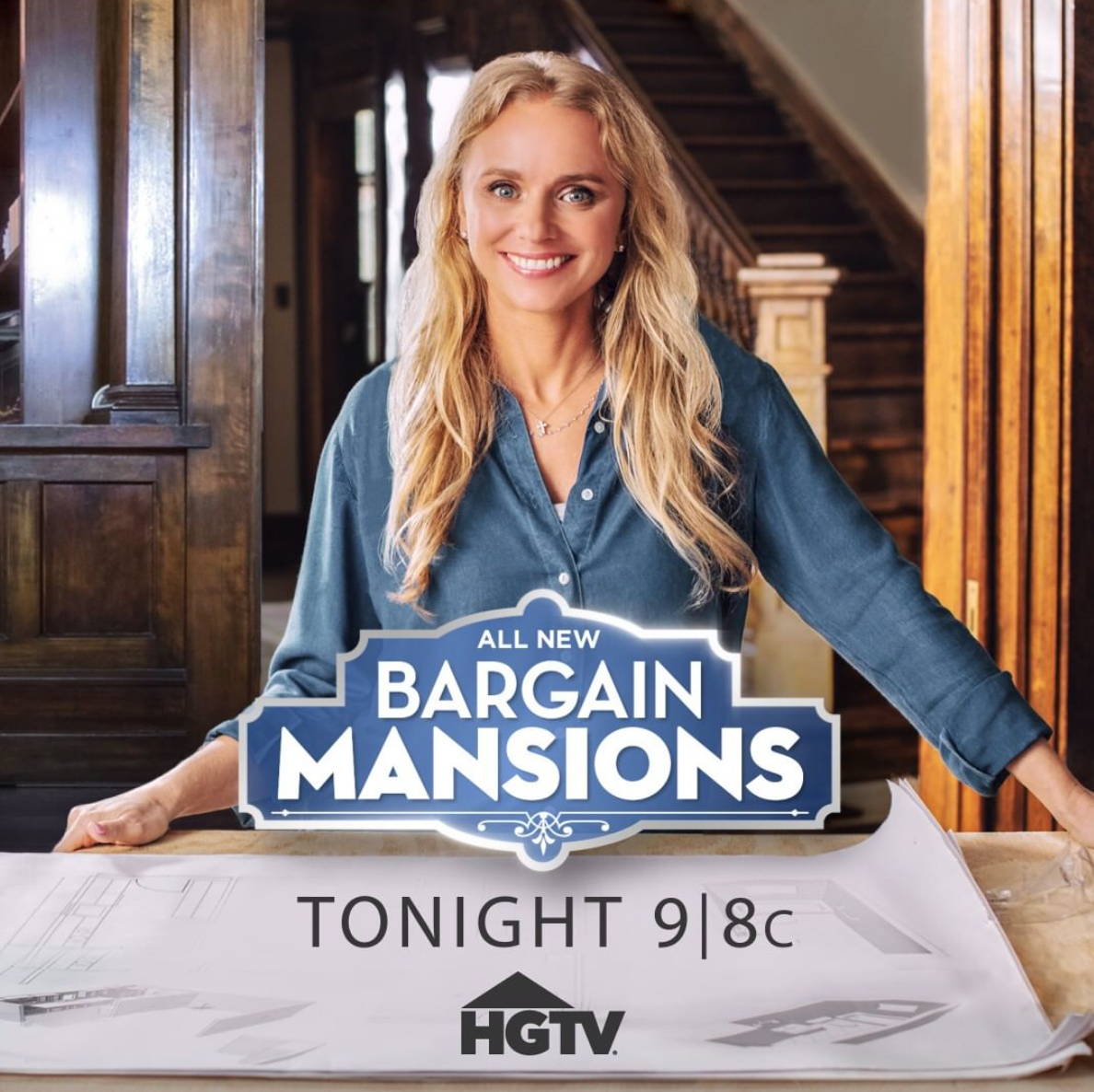 Images Courtesy : Instagram
If you could go back in time, what advice would you give your younger self?
Think outside of the box. Find a mentor or advisor, whether that be at school or church or another organization -- someone that will help guide you in finding a path toward something you love.

Follow The English Room on Instagram here.


Designer Tamara Day is a purveyor of the glam and cozy. This busy wife and mother of four styles for the spirited home, mixing glam, comfort, and family. Tamara's sense of style and eye for what works has created an insatiable demand for her interior design expertise, furniture and décor.

On HGTV & DIY Network's Bargain Mansions, Tamara and her crew transform big, old houses that she finds at bargain prices. While respecting the integrity and history of the homes, she integrates modern design, function and style to the space – perfect for today's families.

Follow Tamara Day on Instagram here.