who we are
About
Modern Matter
"Can you make these earrings into hardware?"
This was the question that first prompted us to grow our jewelry atelier into the premium home fashion brand it is today. We collaborate with innovative designers to create custom luxury hardware. We apply the same artisanal approach and jeweler's eye for detail that have served us since our beginnings.
We believe that small moments can completely change an interior. Whether inspired by art, architecture, or the natural landscape, we seek out design solutions that are a marriage of sophistication and functionality. A blend of classic lines and elegant materials, our collections can lend a delicate glamor to any room.
Handcrafted from brass and accented with semi-precious and natural gemstones, our bold and decorative products are redefining hardware.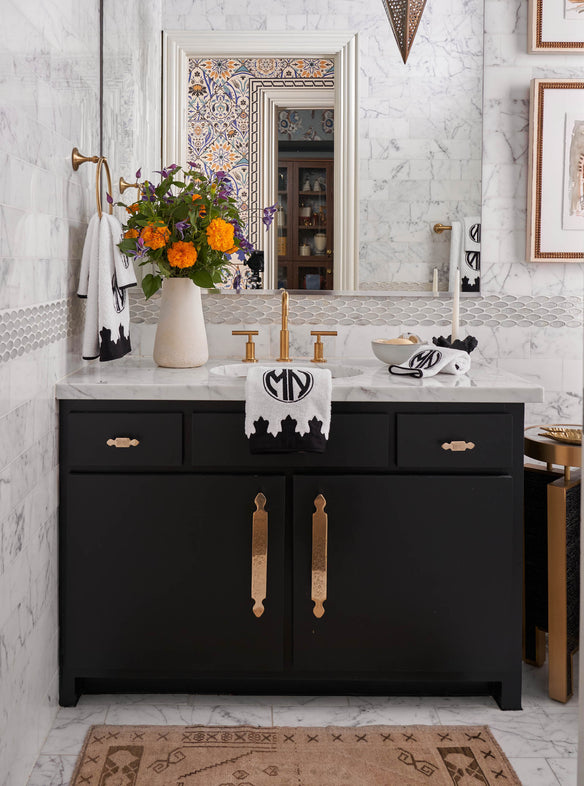 Image Courtesy: Design by Michelle Nussbaumer for 2020 Kips Bay Decorator Show House Dallas | Photography by Stephen Karlisch
Why modern matter
Our
vision
To become a top choice for design lovers seeking to reimagine and celebrate the everyday by transforming the spaces in which we live.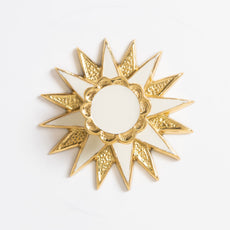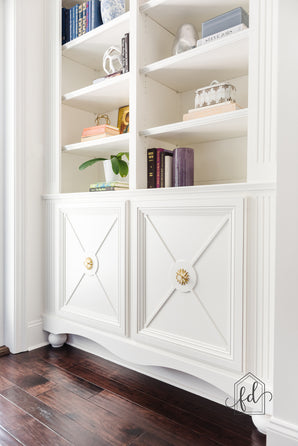 Image Courtesy: Flynn Design
Why modern matter
Our
mission
To work with leading designers to create and distribute unique, inspired products.
Quality

We strive to use the highest quality materials to create each of our handcrafted pieces. We take the same level of care and attention into every interaction and experience.

Family

Family and friendship have been the foundations of all our endeavours. We believe that the well-being and success of our teams, collaborators, and communities are directly linked to our success as a company.

Customer First

Our business is also one of communication. We believe the best products are the result of open dialogue. We value and adapt to the input of our collaborators, trade partners, and customers.

Passion

Passion is what got us started and what continues to sustain us. We are dedicated to our craft and to bringing the visions of our collaborators to life.
Our philosophy
How do people use
hardware?
Beyond the aesthetic design, how can hardware interact with and complement furniture as well as the surrounding space? Our exclusive designs are a paradox of the delicate oversized and the weighty chic. Bold, beautiful statements.

Whether our inspiration draws from natural elements, antiques, architecture, or historical art, we seek design solutions that are transformative to redefine hardware.
Interior by Charlotte Lucas for the Southern Living Idea House 2022. Photography by Chris Edwards. Image Courtesy of @southernliving.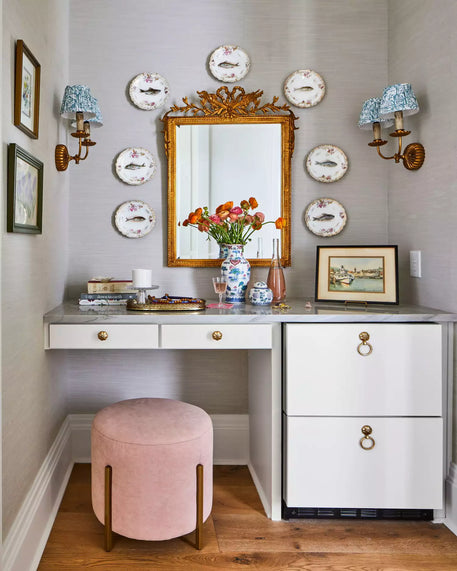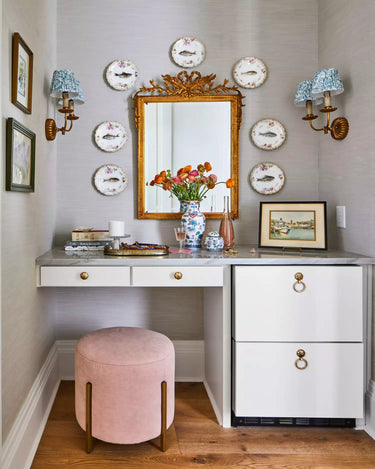 Design collaborators
We
collaborate with
Modern Matter is a premium home fashion brand. We partner with leading interior designers to bring exclusive products and solutions to underserved product categories. Signature custom hardware is our first launch and current focus.
Barrie Benson

Barrie Benson's pursuit of blending traditional and modern interior design led to Modern Matter's foundational designer collaboration. The Charlotte-based designer has an uncanny ability to incorporate different periods and styles. Her work has been featured in Architectural Digest, Elle Decor, Southern Living, The New York Times, and The Wall Street Journal.

Charlotte Lucas

Charlotte-based interior designer Charlotte Lucas is known for her love of color, pattern, and sophistication. So when tasked to design her hardware line for Modern Matter, she drew inspiration from her most recent project, the Southern Living Idea House 2022 in coastal North Carolina. Charlotte's work has been featured in Veranda, LUXE, House Beautiful, The New York Times, QC, and Southern Living.

Eddie Ross

Best known for his maximalist creative spirit, Eddie Ross has been the design, decorating, and food editor for various publications, including Martha Stewart Living and House Beautiful. Layering contemporary with vintage, the Pennsylvania-based designer creates interiors that balance classic, modern, and functional. Eddie's design work has been published in Domino, Vanity Fair, Country Living, and The New York Times, and is the author of Modern Mix: Curating Personal Style with Chic and Accessible Finds.

Float Studio

New York-based designers Brad Sherman, LEED®AP, and Nina Etnier started Float Studio based on the belief that high-quality design should be accessible to all. Their ability to meticulously approach each project with a unique and inventive perspective has allowed Float Studio to flourish and become a valuable resource for clients looking to establish individuality within their workspaces. Their work has been featured in Architectural Digest, Elle Decor, The New York Times, Domino, and The New Yorker.

Mark D. Sikes

Esteemed interior designer Mark D. Sikes' collection for Modern Matter celebrates classical proportions with a nod to English architecture. Known for all-American sensibilities and a fresh take on classical aesthetics, Mark's work has been featured in Architectural Digest, Veranda, Elle Decor, House Beautiful, The New York Times, and The Wall Street Journal, and he is the author of Beautiful: All-American Decorating and Timeless Style and More Beautiful: All-American Decoration.

Michelle Nussbaumer

Award-winning interior and product designer Michelle Nussbaumer creates timeless and transformative pieces inspired by her extensive travels. The Dallas-based designer has been featured most notably in Architectural Digest's AD100, Elle Decor, House Beautiful, and is the author of Wanderlust: Interiors That Bring the World Home. Michelle's newest collection is launching this winter.




Sarah Bartholomew

Nationally recognized for her signature, a fresh take on classic sensibility, Sarah Bartholomew's collection for Modern Matter continues her pursuit to design and curate elegant products for home and beyond. The Nashville-based interior designer has been featured in The New York Times, Elle Decor, House Beautiful, and Traditional Home.

Young Huh

Young Huh's collection for Modern Matter melds both classic and modern principles. Huh's appreciation for classical proportions and her love of nature is also reflected in various motifs throughout the collection. Her design work can be seen in the pages of Architectural Digest, Elle Decor, House Beautiful, The New York Times, and The Wall Street Journal.
Finishes & gemstones
Our
hardware
The only hardware company in North America to offer product customization that combines more than six finish options with over ten gemstones, Modern Matter creates one-of-a-kind hardware. Our knobs and pulls are made with 100% solid brass and all finishes are hand-applied. We believe in meticulous craftsmanship and timeless design that transforms homes one detail at a time.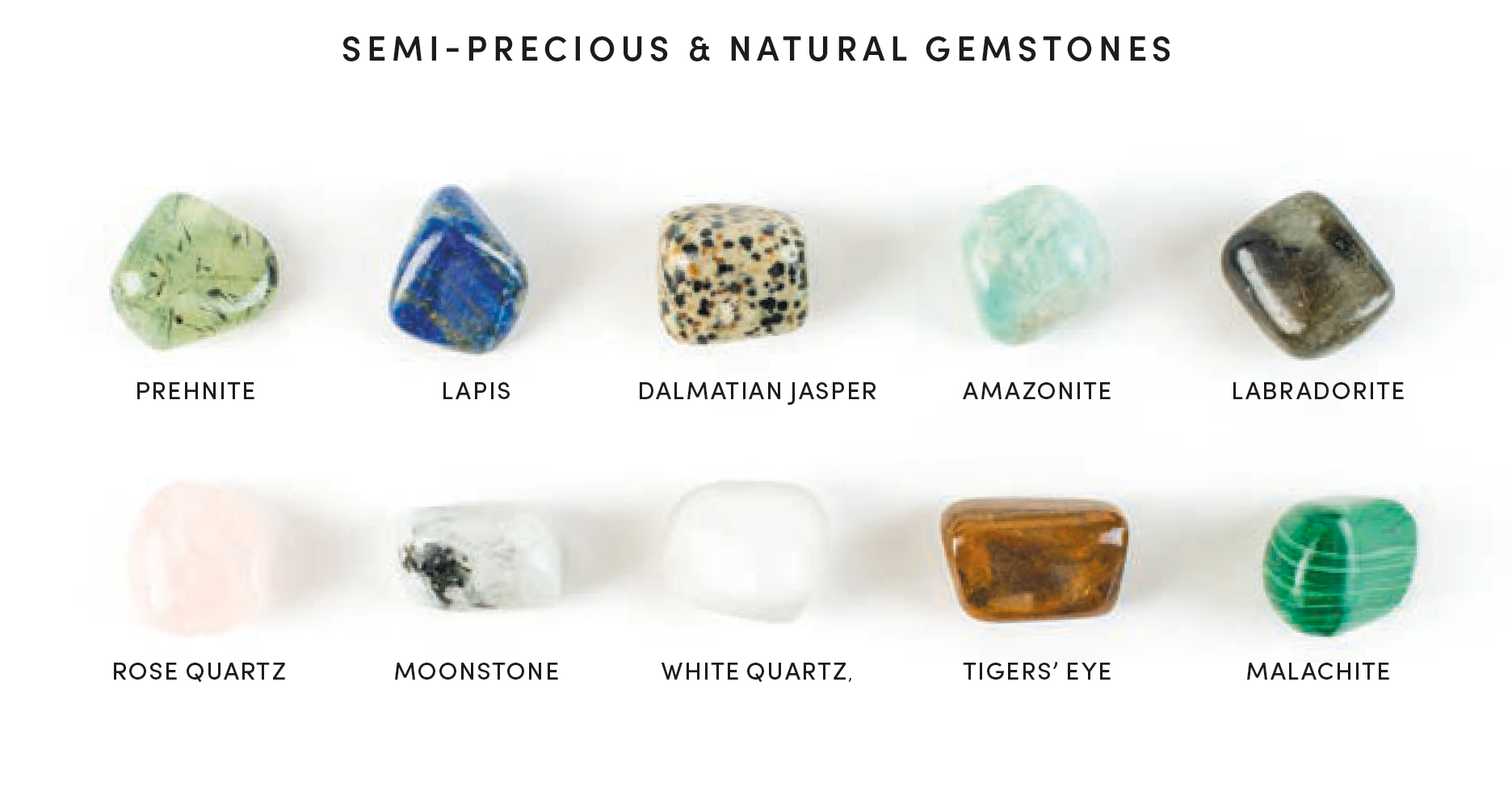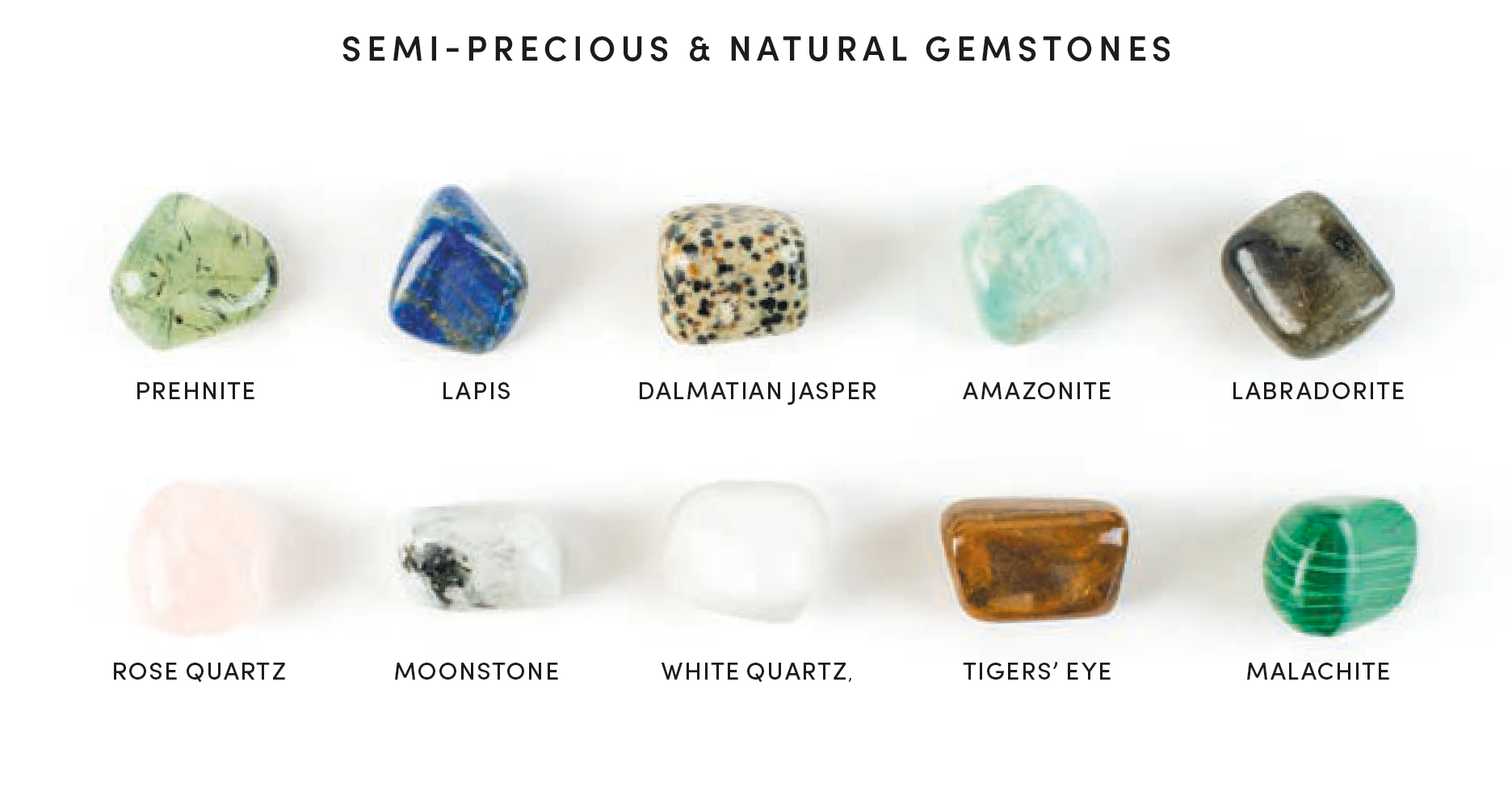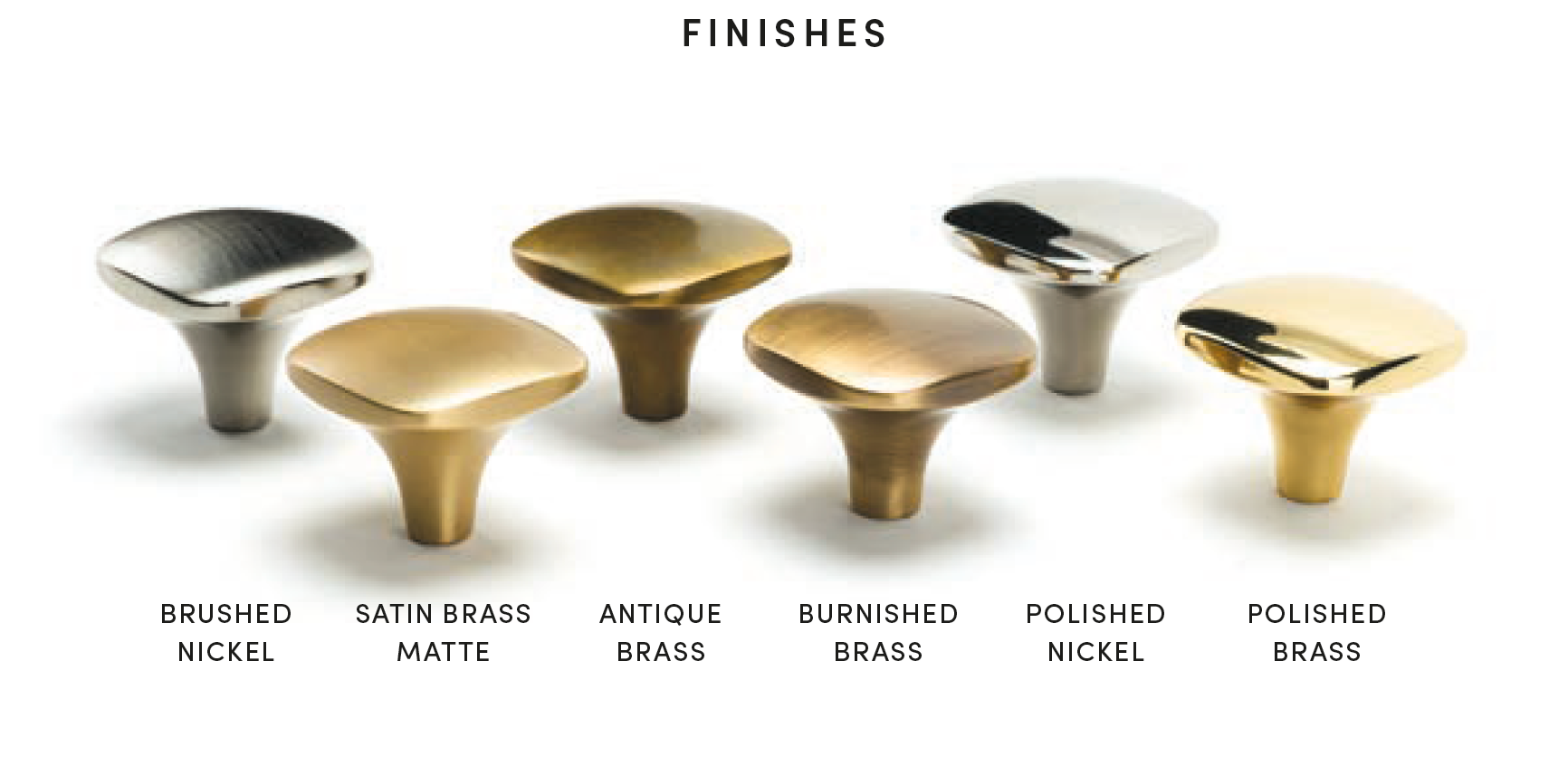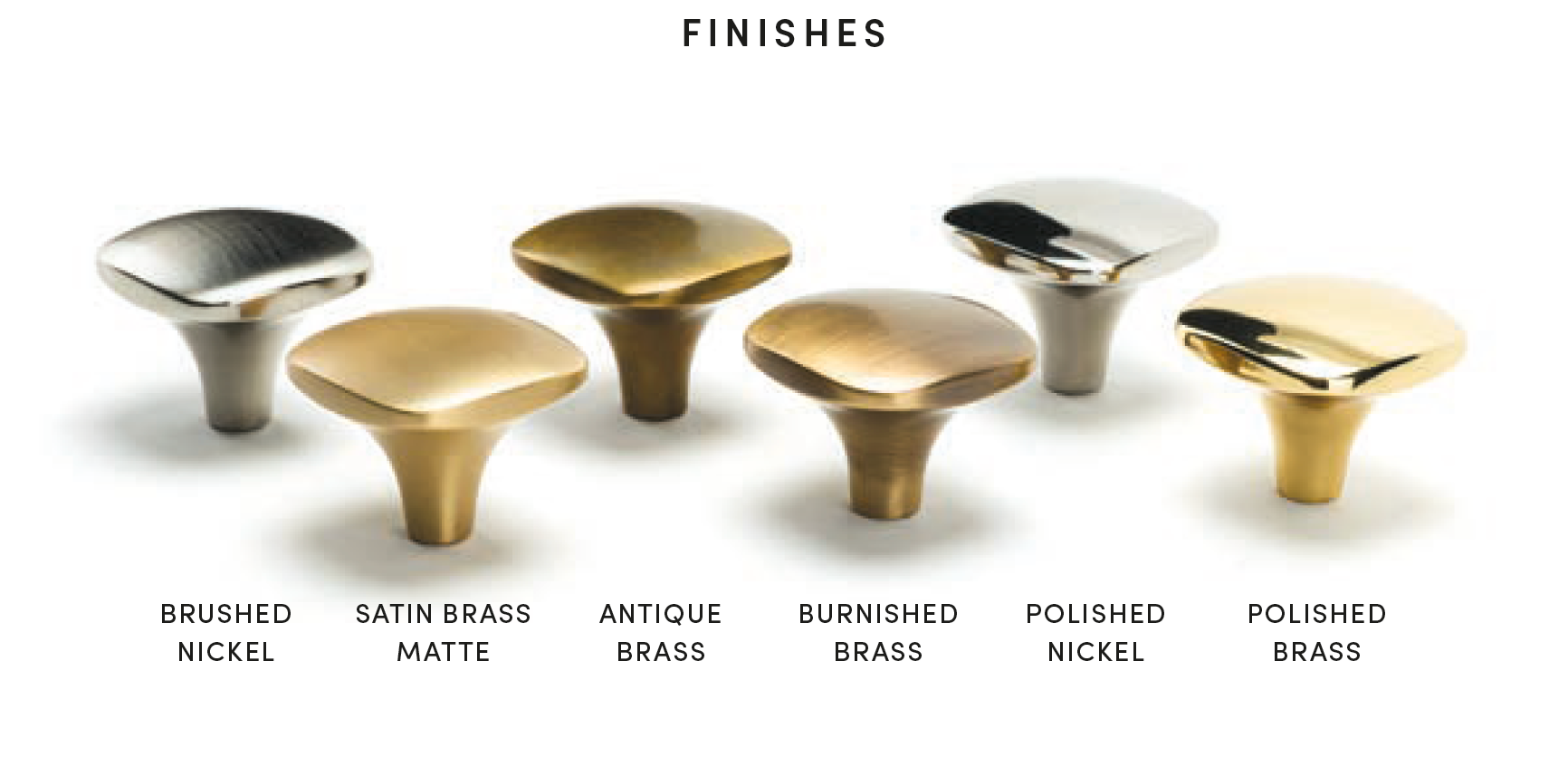 Who we are
Our team &
dog squad
Katherine Mulford

•

Chief Creative Officer

Kat is a serial entrepreneur and leads marketing and product development at Modern Matter. A graduate of Davidson College and Atlanta Portfolio School, Kat lives in Charlotte, North Carolina with her family and pets — two dogs (Kobe and Cowboy) and a cat (Mary Kate, an Instagram hit).




Lee Addison Lesley

•

COO

Lee is a serial entrepreneur and leads operations and development at Modern Matter. She is a graduate of Mary Baldwin University and got her design specialization from Istituto Lorenzo de' Medici in Florence, Italy. Lee lives with her family and her dog, Rebel, in Virginia Beach, Virginia.

Ana Ramos

•

Head of Operations

Ana manages our operations and works with leading designers and architects on their various project needs. Ana grew up in Spain and the US. She has an undergraduate degree from The Pennsylvania State University. Ana hasn't given into the peer pressure to get a dog yet.

Beatriz Lange

•

Senior Manager, Marketing and Brand Strategy

Bea is a brand builder, visual storyteller, and efficiency-driven marketing professional with experience across traditional and digital advertising strategy and campaign management. Born and raised in Brazil, she brings enthusiasm and creativity to fulfill and optimize campaigns, processes, and teams that win. In her free time, you will see Bea exploring her favorite places in the Hampton Roads area along with her Maltipoo Rio.

Halle Wilson

•

Product Designer

Halle is part of our product development team working to create new collections. She attended Savannah College of Art and Design and graduated with a degree in Industrial Design. Originally from Connecticut, Halle currently lives in Norfolk, Virginia with her very lazy cat, Jelly. 

Marion Walleston

•

Customer Service Manager

Marion oversees our customer service department and comes from an extensive background in customer service, custom interior design, and art. She is always aiming to go the extra mile for each customer and provide best-in-class service. She currently lives in New Hampshire with her three children, and borrows her nephew-dog, Morty, when she's missing dog energy in the house.