Cocktails with Designer Charlotte Lucas
Layering bold colors and patterns, mixing the old with the new, and adding emphasis on the fine details is Charlotte based designer, Charlotte Lucas's, recipe for success. We had a IGTV drink together and caught up - view it here and read the highlights below!
Images Courtesy : Instagram
What did your parents think you would be when you grew up?
An interior designer! My mom and two sisters are both designers too.

I think it started when we were younger because my mom allowed us to redecorate whenever we wanted. On weekends, I would often repaint my bathroom.
What has been the proudest moment in your career?
I was honored to have been named one of House Beautiful Next Wave Designers about 5 years ago.
Every year they have a lunch and I always make great connections and lasting friendships. I think of it as the gift that keeps giving.


"At the end of the day, we are making houses beautiful, not doctors saving lives. We should enjoy what we do."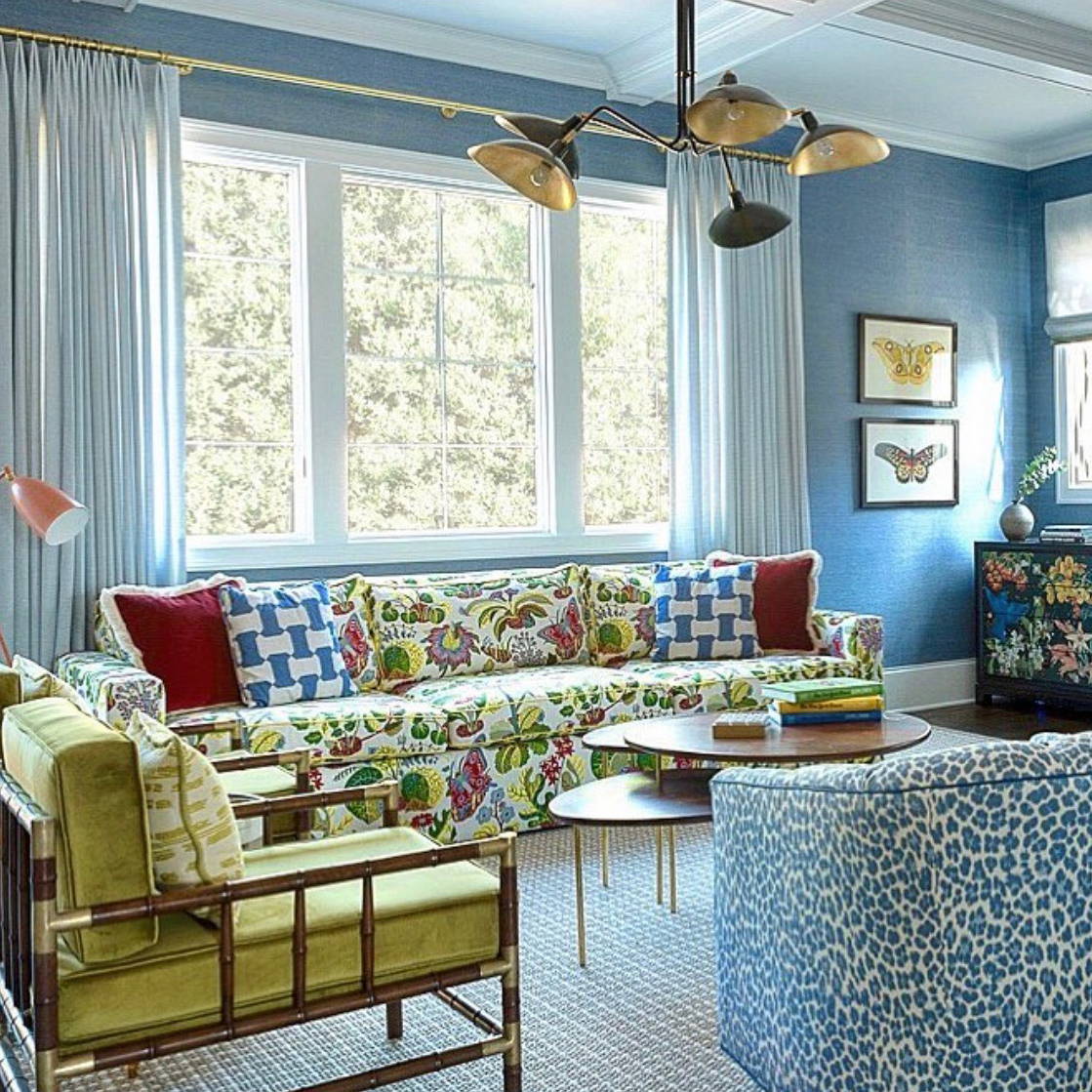 Moonstone or Malachite?
Moonstone! Personally, I have been loving more solid colors because I have so much color and pattern in my wardrobe so I am desperate for some solid things.
Images Courtesy : Instagram
When is your new collection for House of Harris launching?
We are launching some really fun new patterns and recoloring some existing patterns. We hope to launch Spring of 2021.

House of Harris is a high-end fabric and wallpaper company co-founded by sister designers: Charlotte Harris Lucas and Liz Harris Carroll. While using decades of experience building two successful interior design careers, Charlotte and Liz have set out to create unique and visually spectacular fabric and wallpaper designs. View the collection here.
Without the layering of accessories, the home never feels quite finished."
- Designer Charlotte Lucas
Images Courtesy : Instagram
About Charlotte Lucas Interior Design
Charlotte Lucas Interior Design, founded by Charlotte Harris Lucas in 2012, is frequently featured in publications like Elle Decor, Southern Living, and Garden & Gun, which celebrate the firm's bold use of color and whimsy detail in residential projects. Follow Charlotte's Instagram Here